Advanced Firefighting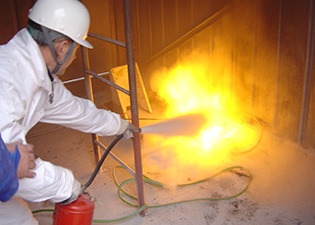 Course Information

| | |
| --- | --- |
| Course requirement | STCW compulsory |
| Duration in hours | 29 |
| STCW references | A-VI/3 |
The emphasis of the training is on organization, tactics and command. Candidates successfully completing the course will be competent to take command, organize and do the training of fire parties and control fire-fighting operations.
The certificate of proficiency in advanced fire-fighting (STCW VI/3) acquire all officers as well as other crew members who are engaged in operations of fire-fighting and who have completed the special training in fire-fighting and have passed the examination for acquiring such certificate. 
The course aims to provide the training in advanced fire-fighting in accordance with section A-VI/3 of the STCW Code.The candidates will acquire knowledge of fire prevention and ability to inspect and service fire detection and extinguishing systems and equipment. They will also be able to investigate and report on incidents involving fire.
All trainees must be certified by doctor to be in good health.
The course takes full account of the detailed outline set in A36 part of the Regulation on ranks and certification of seafarers (Official Gazette Montenegro number 51/2015) and IMO Model Course 2.03.