High Voltage – Operational Level - Class Approved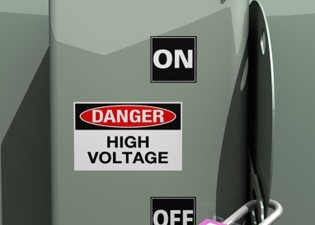 Course Information

| | |
| --- | --- |
| Course requirement | STCW compulsory |
| Duration in hours | 10 |
| STCW references | A-III/1 |
The subject covered should serve as a valuable training for those who have to operate and maintain high voltage systems on board ship with the specific emphasis on the usage of safe working practices at all times.
The course is designated for officer in charge of engineering watch that have to be familiar with the high voltage systems and equipment in order to facilitate their understanding of proper procedures to be applied when working with high voltage equipment and systems.
Trainees successfully completing the course will understand various subjects among which are the following: appreciation of the hazards and precautions required for the operation of the power systems above 1000V; nature and forming of electric stresses in general, electric stresses in laminar structures, surface discharges; break-down strength of solid dielectrics, discharge mechanisms in solids; overvoltage and surge protection methods and devices; ships HV systems: HV apparatus, cables, electrical machines, switchboards, fuses, etc.; HV measurement and control equipment and apparatus; aging and testing of electrical insulation strength; electric propulsion configuration and components; electric motors and frequency drives used in ship propulsion systems; methods of electric motor control used in ship propulsion systems and safe operation and maintenance of High-Voltage systems.
Those wishing to start this training course should be in possession of a valid COC (minimum Officer in Charge of Engineering Watch).
The course is in accordance with the recommendations of the Chapters A-III/1 (knowledge, understanding and proficiencies for high voltage installations), and B-I/12 of the International Convention on Standards of Training, Certification and Watchkeeping for Seafarers 1978, as amended, including practical exercises on the Engine Room Simulator including the High Voltage Simulator. The course takes full account of the detailed outline set in A29a part of the Regulation on ranks and certification of seafarers (Official Gazette Montenegro number 44/2016). The course is also certified by the class.