Practical Electrical Knowledge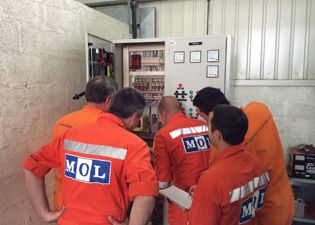 Course Information

| | |
| --- | --- |
| Course requirement | STCW recommended |
| Duration in hours | 50 |
| STCW references | A-III/1 |
This training course provides the background knowledge and practical work to support subject functions and includes topics such as maintenance and fault prevention.
This training course is intended for the trainees already certified as officers in charge of an engineering watch in a manned engine room or designated duty engineers in a periodically unmanned engine room.
Aim and objective of this training course is to meet the requirements for knowledge, understanding and proficiency for the electrical, electronic and control engineering function at the operational level.
Those wishing to start this training course should be in possession of a valid COC (minimumOfficer in charge of an engineering watch)
Basic concept of electricity
Alternating current
Electric energy sources
Electric energy distribution
Electrical machines
Electrical drawings familiarization
Basic electronic and ship's automatization
Case studies
Simulator exercies