Oil Tanker Operations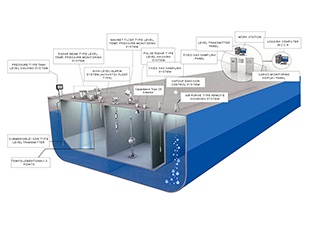 Course Information

| | |
| --- | --- |
| Course requirement | STCW compulsory |
| Duration in hours | 60 |
| STCW references | A-V/1-1-2 |
The course comprises a specialized training programme appropriate to the duties of officers and rating, including oil tanker safety, fire safety measures and systems, pollution prevention, operational practice and obligations under applicable laws and regulations.
The certificate of advanced training programme on oil tanker operation acquire the master, chief engineer, chief officer, second engineer, deck and engine officers, electro technical officer and ratings with immediate responsibility for loading or discharging and care or handling cargo during the voyage.
Candidates successfully completing the course should be able to take immediate responsibility for loading or discharging and care in transit or handling cargo.
The course is open to seafarers who are to be assigned specific duties and responsibilities related to cargo and cargo equipment on tankers, and who have tanker familiarization certificate, have not less than 3 months of seagoing service on board oil tanker.
The course takes full account of the detailed outline set in D.36. part of the Regulation on ranks and certification of seafarers (Official Gazette Montenegro number 55/2013). The course is fully compliant with the part of IMO Model Course 1.02.