Bridge team management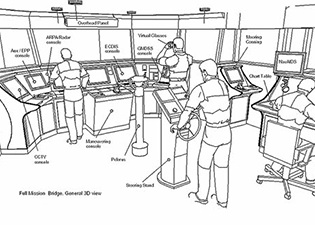 Course Information

| | |
| --- | --- |
| Course requirement | STCW recommended |
| Duration in hours | 40 |
| STCW references | A-II/1, A-II/2, A-VIII/2, B-I/12, B-VIII/2 |
The BTM is intended to help all Masters and Deck Officers refresh their skills in conducting safe and prudent navigation, and allowing them to enhance skills within the BTM concept, to ensure that risk of human error is minimized.
This training course is practical and theoretical and consists of a series of exercises performed on a ship handling simulator with one or more own ship and a number of others controlled by the instructor. Attention will be given to such items as passage planning, bridge organization and procedures, use of radar/ARPA/ECDIS and the management of the human resources which make up the Bridge Team.
The work of planning, executing and reviewing simulated transits is designed to heighten the awareness that will reduce the potential for human error.
The course is designated for Masters, Chief Officers, other officers and future officers who are in charge of navigation and watchkeeping, such as pilots.
The training comprises discussion and practicing the skills and knowledge which a ship's Bridge Team must possess to ensure a safe and efficient transit into or out of a port, through a traffic choke point, navigating in congested waters.
Those wishing to enter this course should have experience in performing passage planning and should be able to practice all usual tasks concerning standard navigational procedures and equipment. They should be familiar with the functions and limitations of navigational equipment. They should preferably be familiar with standard computer multimedia devices, including elements such as windows, menus, trackball, etc.
Situational awareness
Error chain analysis
Voyage planning
Leadership
Communication
Teamwork & command
Stress & fatigue
Decision making
Case studies
Simulator exercies