Radar Observer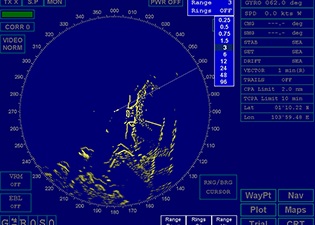 Course Information

| | |
| --- | --- |
| Course requirement | STCW compulsory |
| Duration in hours | 42.5 |
| STCW references | A-VIII/2 – 3.1, B-I/12, B-VIII/2 – 3.1 |
The course aims to provide the training in the basic theory and use of radar and ARPA in accordance with the requirements of STCW Code.
The course is designed for all future deck officers who participate in navigation and watch keeping on the bridge of near-coastal and national navigation, as well as skippers and pilots.
Candidates successfully completing the course will be competent to use radar to maintain safety of navigation, will be familiar with the radar theory, construction, basic controls, presentation, inaccuracy and limitations, how to properly set the radar picture, determine the ship position using the radar, and by means of radar will be able to adequately apply the International Regulations for preventing Collisions at Sea.
The course takes full account of the detailed outline set in D.13. part of the Regulation on ranks and certification of seafarers (Official Gazette Montenegro number 55/2013).
The course takes in consideration the recommendation of the IMO Model Course 1.07 related to the Radar observer.