Maritime Resource Management (MRM)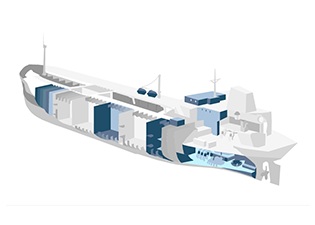 Course Information

| | |
| --- | --- |
| Course requirement | STCW recommended |
| Duration in hours | 40 |
| STCW references | A-VIII/2, B-VIII/2, B-I/12 |
Analysis has shown that a large number of dangerous shipboard situations arise due to poor communication or coordination, rather than technical failures or lack of skill. The MRM course is designed to minimise the risk of incidents by encouraging safe and responsible behavior. It aims to foster positive attitudes favoring good personal communication, excellence in leadership skills and compliance with operating procedures.
The course features a series of workshops delivered by carefully selected and trained workshop leaders. Errors and hazardous behaviour are analysed in a dynamic group situation and actual incidents and accidents are explored from a MRM perspective. The workshops are supported by computer based training modules that examine human interaction and management situations influencing the accident event.
The MRM training course is ideal for deck and engineering officers, together with maritime pilots and shore-based personnel.
The aim and objective of this training course is to ensure that sound resource management practices underpin everyday operations.
Those wishing to start this training course should be in possession of a valid COC (minimum Officer in charge of a navigational watch or Officer in charge of an engineering watch).
Attitudes and Management Skills
Cultural Awareness
Communication and Briefings
Challenge and Response
Short Term Strategy
Authority and Assertiveness
Management Styles
Workload
State of the Ship
Human Involvement in Error
Judgement and Decision Making
Leadership in Emergencies
Crisis and Crowd Management
Automation Awareness