Engine Resource Management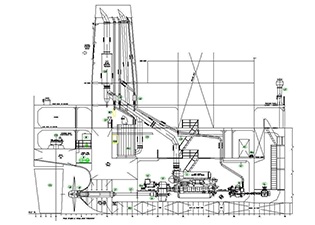 Course Information

| | |
| --- | --- |
| Course requirement | STCW compulsory |
| Duration in hours | 40 |
| STCW references | A-VIII/2 3-2, B-I/12, B-VIII/2-3.2 |
The Engine Resource Management course directs the participants' attention to such items as voyage planning, engine organization and procedures, and the management of the human resources which make the Engine Team.
The work of planning, executing and reviewing simulated engine room situations is designed to heighten the awareness of the participants to the job of safe engine room watchkeeping and to the hazards presented to the ship and its crew during those times of increased workload. This "heightened awareness" will reduce the potential for human error.
The training comprises discussion and practicing the skills and knowledge which a ship's Engine Team must possess to ensure a safe and efficient manoeuvring into or out of a port, or through a traffic choke point.
The course is designated both for Chief Engineers, Second Engineers, other officers who are in charge of engine watchkeeping and the future officers.
Trainees successfully completing this course will:
understand and be able to explain the value of engine teamwork, sharing workload, and how to build good teamwork, enhancing safety and efficiency
have a good situation awareness and anticipate potential problems
be able to make and monitor a comprehensive Manoeuvring Plan for port arrival/departure and traffic choke point transits, obtaining early relevant information using all available equipment and resource
be able to handle unexpected and emergency situations, and make decisions that are realistic and sensitive to constraints
understand and be able to explain the value and practical use of the Operating Procedures specified by the Company using caution, safe strategies and keeping options open as long as possible.
Those wishing to enter this course should have experience in voyage planning and should be able to practice all usual tasks concerning standard engineering procedures and equipment. They should be familiar with the functions and limitations of other engine equipment. They should preferably be familiar with standard computer multimedia devices, including elements such as windows, menus, trackball, etc.
Allocation, assignment and prioritization of resources
Effective communication
Assertiveness and leadership
Obtaining and maintaining situational awareness
Consideration of team experience
Simulator exercises