Handling of Dangerous and Hazardous Substances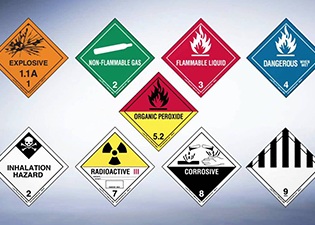 Course Information

| | |
| --- | --- |
| Course requirement | STCW compulsory |
| Duration in hours | 45.5 |
| STCW references | B-V/b, B-V/c |
The proficiency in dangerous cargo handling course is designed for seafarers responsible for handling of dangerous substances specified by the International Maritime Dangerous Goods Code (IMDG Code) and Manual for Carriage of Dangerous Goods in Bulk (MBH).
The certificate of proficiency in handling of dangerous and hazardous substances is intended to all seafarers that will be responsible for handling of dangerous substances.
Candidates successfully completing the course will be able to contribute to the preparation and execution of the safe carriage of dangerous goods and Marine Pollutants by sea, understand the regulation, legal implications of, and correctly apply or verify compliance to the prescribed low, understand the importance and the impact on safe handling and carriage of dangerous cargoes by sea.
The course takes full account of the detailed outline set in D.41. part of the Regulation on ranks and certification of seafarers (Official Gazette Montenegro number 55/2013). The course is fully compliant with the IMO Model Course 1.10.