Security Awareness Training for All Seafarers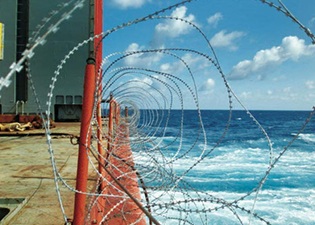 Course Information

| | |
| --- | --- |
| Course requirement | STCW compulsory |
| Duration in hours | 4 |
| STCW references | VI/6-1 |
Those who successfully complete this course should achieve the required standard of competence enabling them to contribute to the enhancement of maritime security through heightened awareness and the ability to recognize security threats and to respond appropriately.
The course is designated for serving seafarers and/or other shipboard personnel who will not be assigned specific security duties in connection with the Ship Security Plan.
The course aims to provide knowledge required to enable personnel without designated security duties in connection with a Ship Security Plan (SSP) to enhance ship security in accordance with the requirements of Chapter XI-2 of SOLAS 74 as amended, the ISPS Code, and section A-VI/6-1 of the STCW Code, as amended.
The course takes full account of the detailed outline set in B.4. part of the Regulation on ranks and certification of seafarers (Official Gazette Montenegro number 55/2013). The course is fully compliant with the IMO Model Course 3.27.