Ship Security Officer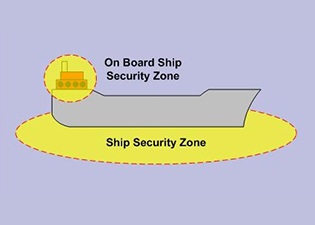 Course Information

| | |
| --- | --- |
| Course requirement | STCW compulsory |
| Duration in hours | 15 |
| STCW references | VI/5 and SOLAS XI-2, A/2.1.6, A/12, B/13.1, A/12.2 |
This training course will offer to ship security officers the training necessary to meet their obligation under the International Ship and Port Facility (ISPS) Code. The adopting of practical approaches in interpreting and implementing measures will help to ensure the compliance with maritime security requirements.
The course is designated for serving seafarers and/or other shipboard personnel they are likely to be designated as Ship Security Officer.
The course aims to provide knowledge to those who may be designated to perform the duties and responsibilities of a Ship Security Officer (SSO), as defined in section A/2.1.6 (and section A/12.1) and section B/13 of the ISPS Code, and in particular the duties and responsibilities with respect to the security of a ship, for implementing and maintaining a Ship Security Plan and for liaising with the Company Security Officer (CSO) and with Port Facility Security Officers (PFSOs).
Officers who would like to undertake this course must have approved seagoing service of not less than 12 months or appropriate seagoing service and knowledge of ship operations and meet the standard of competence for certification of proficiency as ship security officer, set out in section A-VI/5, paragraphs 1 to 4 of the STCW Code.
The course takes full account of the detailed outline set in D.42. part of the Regulation on ranks and certification of seafarers (Official Gazette Montenegro number 55/2013). The course is fully compliant with the IMO Model Course 3.19.