Ship Safety Officer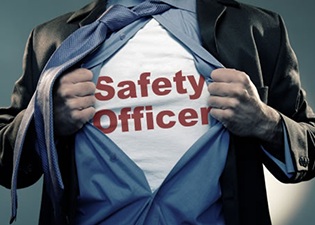 Course Information

| | |
| --- | --- |
| Course requirement | STCW recommended |
| Duration in hours | 15 |
| STCW references | A-II/1, A-III/1, A-III/6 |
The course addresses both accident prevention and accident investigation.
This course is suitable for seafarers who are about to, or are already, serving as either safety representatives or safety officers.
Aim and objective of this training course is to ensure that participants are fully knowledgeable as to the duties and role of the Shipboard Safety Officer.
Those wishing to start this training course should be in possession of a valid COC (minimum Officer in charge of an engineering watch).
ISM Code requirements
Reports, audits and reviews
Plans, permits and work permits
ZERO error and flawless operation
Safety Officer role
Safety committee
Safety culture
Risk assessment
Safety inspections
Safety inspections
Emergency procedures
Case studies
Workshops